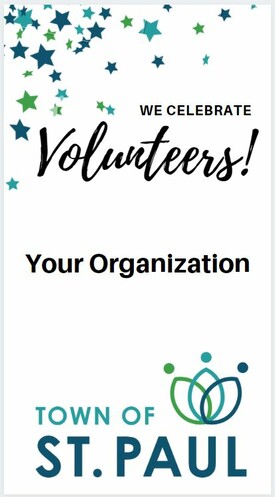 St Paul Regional FCSS continues to recognize the importance of volunteerism in our community. Local businesses and organizations are welcome to share opportunity to celebrate volunteers by joining our Main Street Banner Program.
We supply double-sided banners that are hung down main street on the light poles in April (for National Volunteer Week) and taken down in September. 
Each side of the banner displays your organizations name as well as the celebration of volunteers and the town logo.
Connect with us for more information.