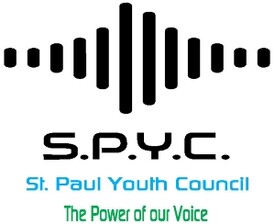 What is SPYC?
The St Paul Youth Council is a volunteer group composed of youth from grades 7-12 that plan and host events for the community of St. Paul. Youth Council is a great way to develop new skills, explore new career options, give back to your community and connect with other youth that are interested in providing opportunities for the community of St. Paul.  
By joining Youth Council you are opening doors to future opportunities through:
Work Experience
Scholarships
Advancing your career making an impact in your community
Diversifying the community by inspiring change
Forming relationships within your community
Why Volunteer?
Volunteering is a great way to form relationships, practice self-expression, and assist with change in your community. If you feel that there is nothing to do in town - why not join SPYC? You can bring your ideas and make something happen in your community! Studies have shown that volunteering not only benefits the community, but the benefits appear to have an even greater impact on the volunteer. Volunteering can help reduce stress, combat depression, keep you mentally stimulated and provide a sense of purpose. Read more about volunteerism here.